Welcome to Crate Gang!
We are more than just a record pool and remix service. We are a community. First and foremost, as a member, we are going to provide you with the best edits with an easy to use platform. We have over a dozen editors who have provided nearly 10,000 combined audio and video edits for use by professional DJs around the world. Check out our all new handpicked sets by our great editors!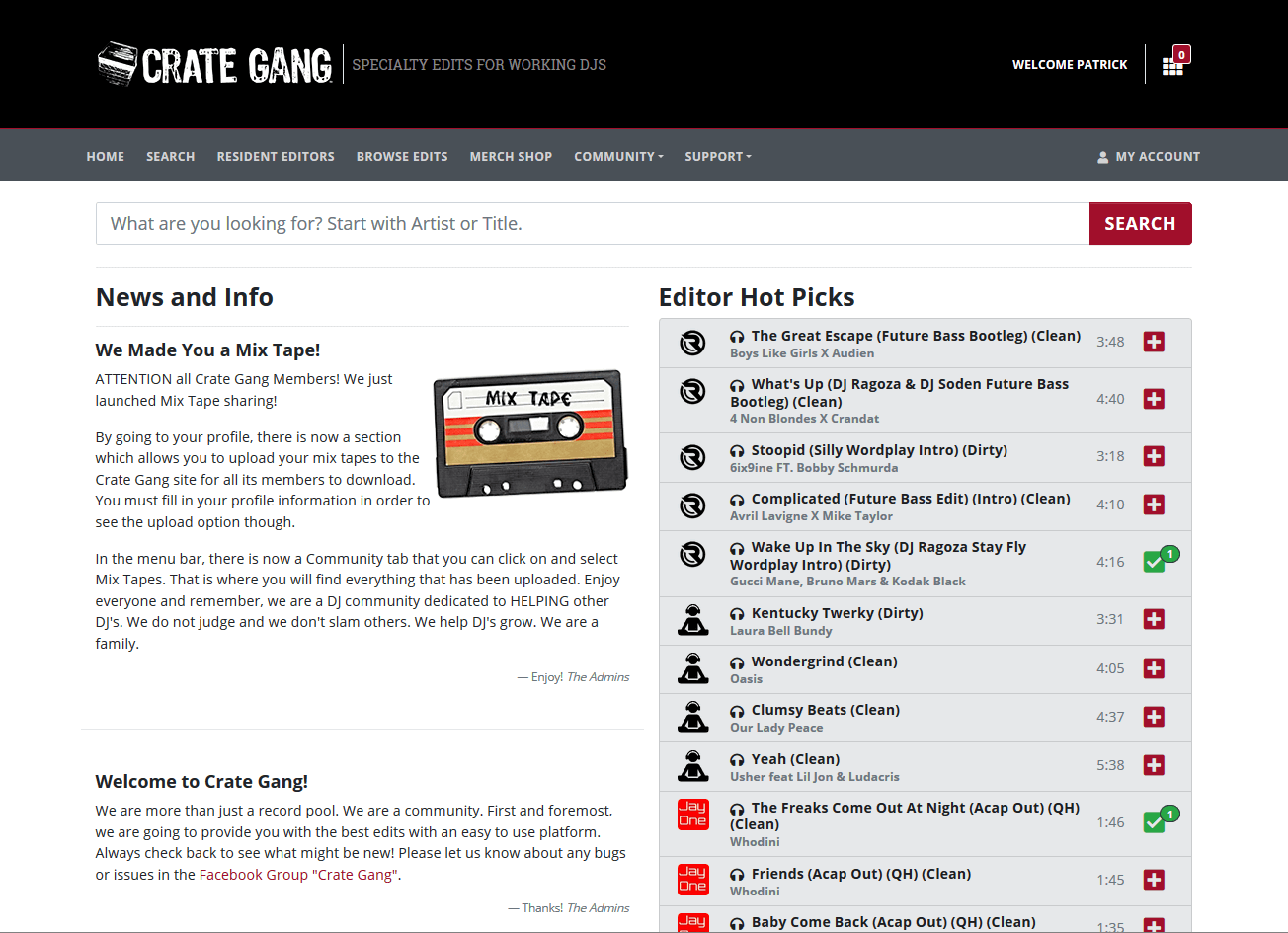 Home
News, Hot Picks, Popular Edits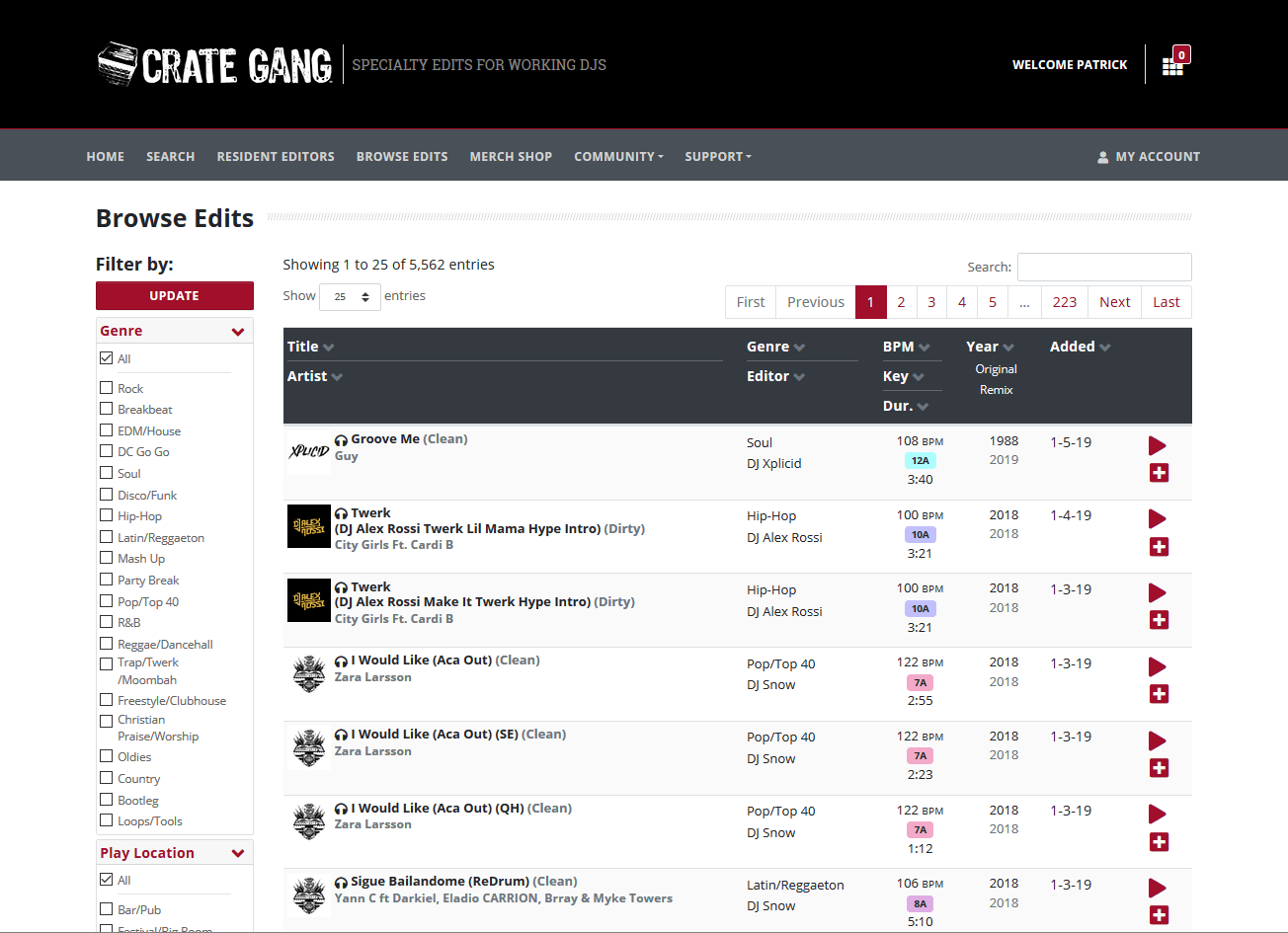 Browse
Search by Genre, Artist, Play Location, Editor, and More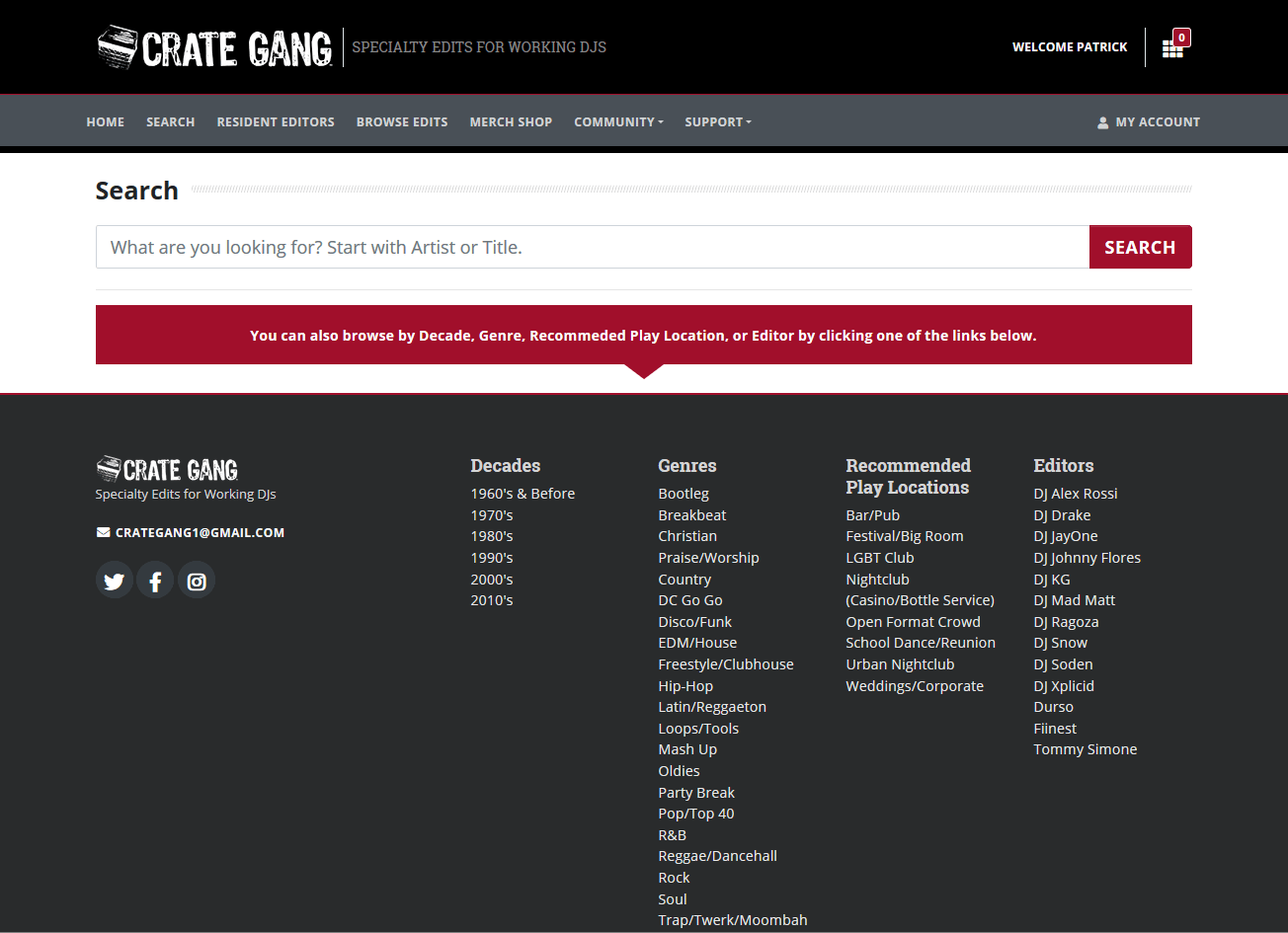 Search
Search Edits by Title and Artist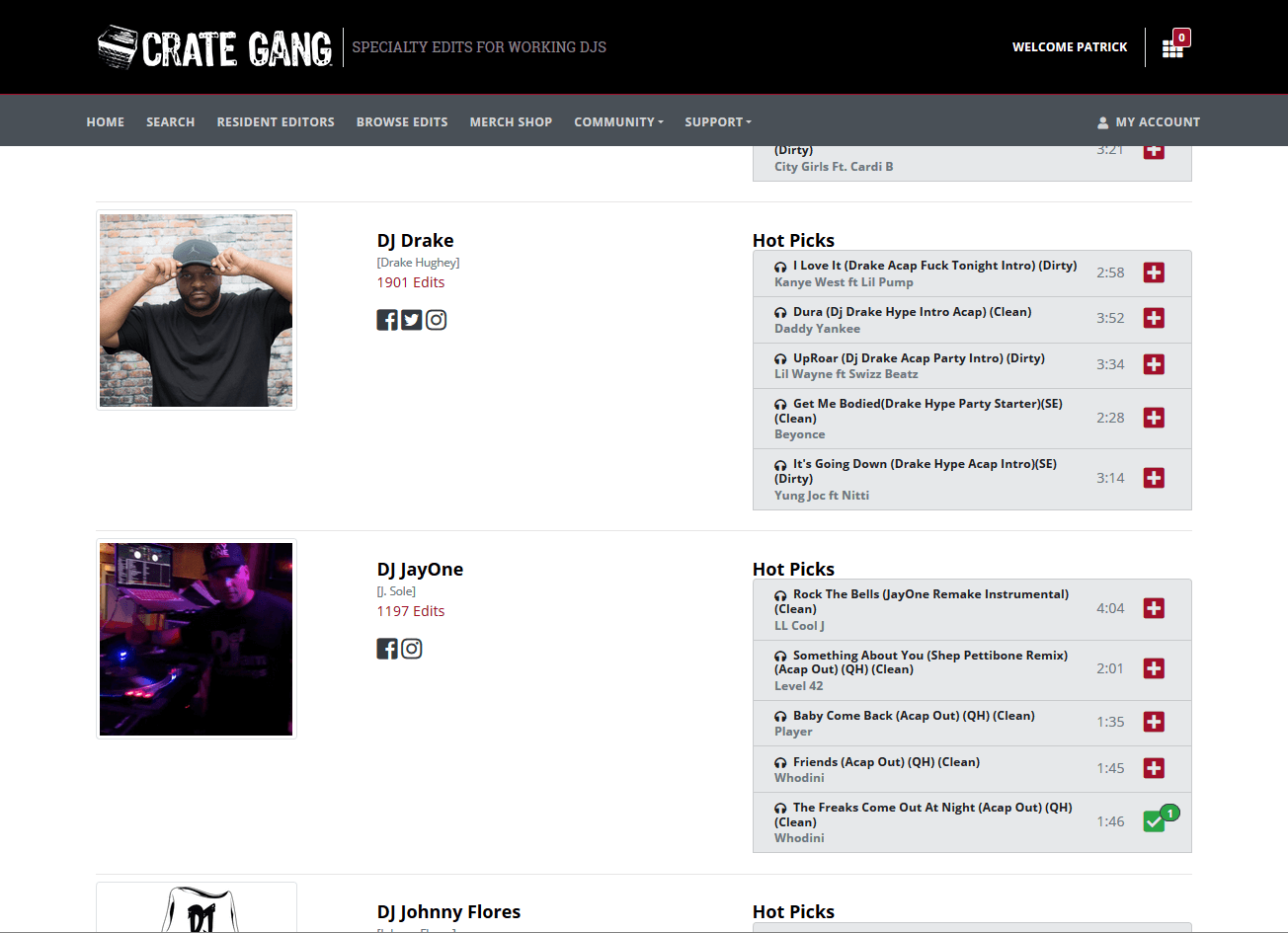 Resident Editors
Check Out And Connect With All Our Editors
Opening Mixes
Looking for something to get the party started early on in the night? We've got you covered with a couple of hot, two hour Opening Mixes by our own DJ Ragoza.

Download these mixes now compliments of Crate Gang.
2 Hour Hip Hop & R&B Opener (Clean)

DJ Ragoza

2 Hour Top 40 Remix Opener Mix

DJ Ragoza
---
Resident Editors
---
Chase Morgan
[Chase Morgan]
Resident Audio Editor
DJ Diddles
[Jason Martin]
Resident Video Editor
DJ Drake
[Drake Hughey]
Resident Audio Editor
DJ JEFF92
[Jeff Taripe]
Resident Audio & Video Editor
DJ Johnny Flores
[Johnny Flores]
Resident Audio Editor
DJ Josh Erie
[Josh Bennett]
Resident Video Editor
DJ Mad Matt
[Matt Orton]
Resident Audio Editor
DJ Snow
[Dale Snow]
Resident Audio Editor
DJ Soden
[Mike Soden]
Resident Audio Editor
ROWSHAY
Resident Audio Editor
VDJ JD
[Josh Duerksen]
Resident Audio & Video Editor
---
Contributing Editors
---
DJ Alex Rossi
[Alex Rossi]
Contributing Audio Editor
DJ Fiinest
Contributing Audio Editor
DJ Jaks
[Joseph Sales]
Contributing Audio Editor
DJ JayOne
[J. Sole]
Contributing Audio Editor
DJ KG
Contributing Audio Editor
DJ Marty
[Marty Wood]
Contributing Audio Editor
DJ Noslivv
[Ryan Wilson]
Contributing Audio Editor
DJ Ragoza
[Brandon Ragoza]
Contributing Audio Editor
DJ Xplicid
[Randy Johnson]
Contributing Audio Editor
Durso
Contributing Audio Editor
Tommy Simone
[Tommy Simone]
Contributing Audio Editor
Valador Studios
[Patrick Hiller]
Contributing Audio Editor