Welcome to Crate Gang!
We are more than just a record pool and remix service. We are a community. First and foremost, as a member, we are going to provide you with the best edits with an easy to use platform. We have over a dozen editors who have provided over 5,000 edits and counting for use by professional DJs around the world.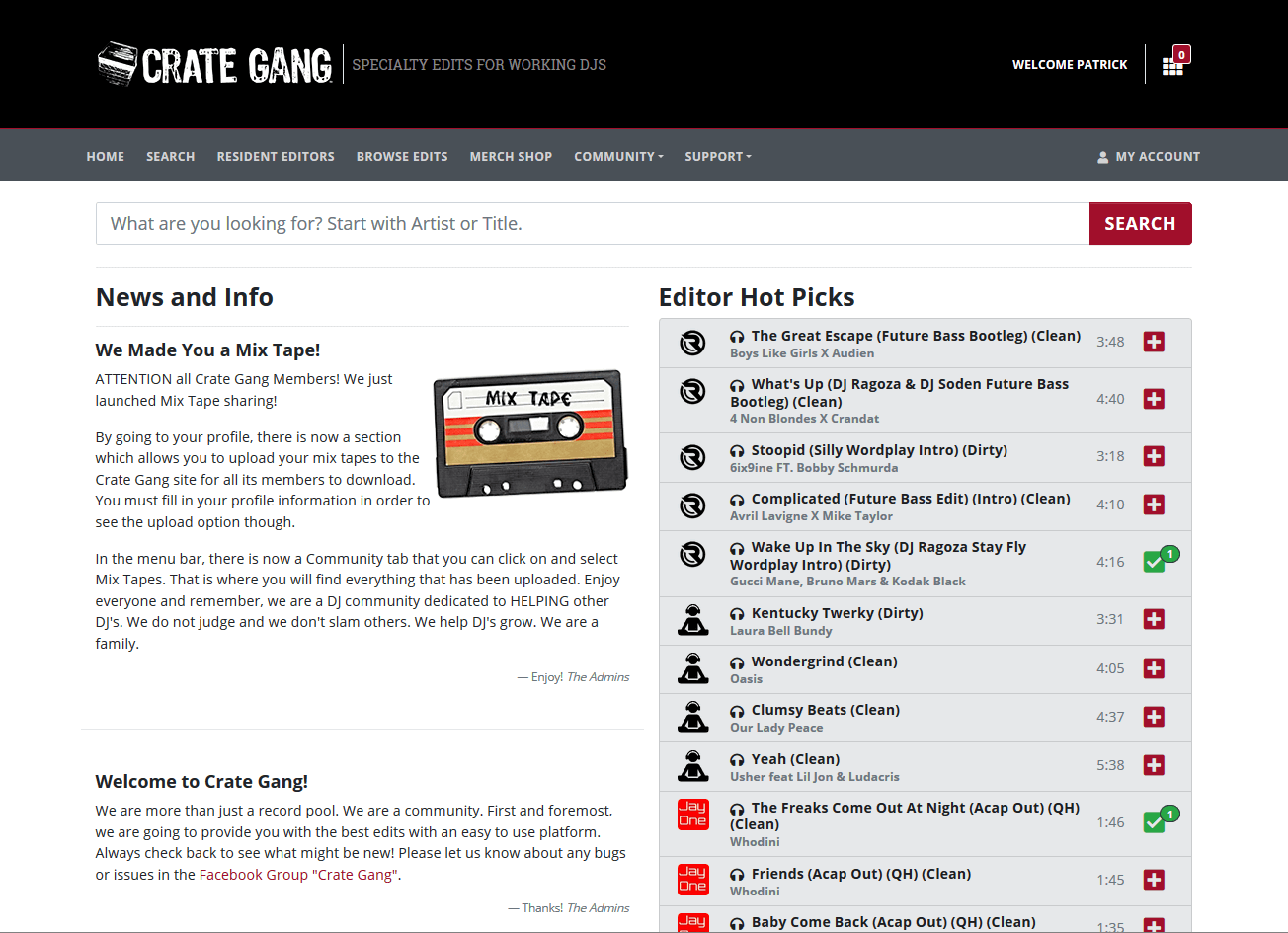 Home
News, Hot Picks, Popular Edits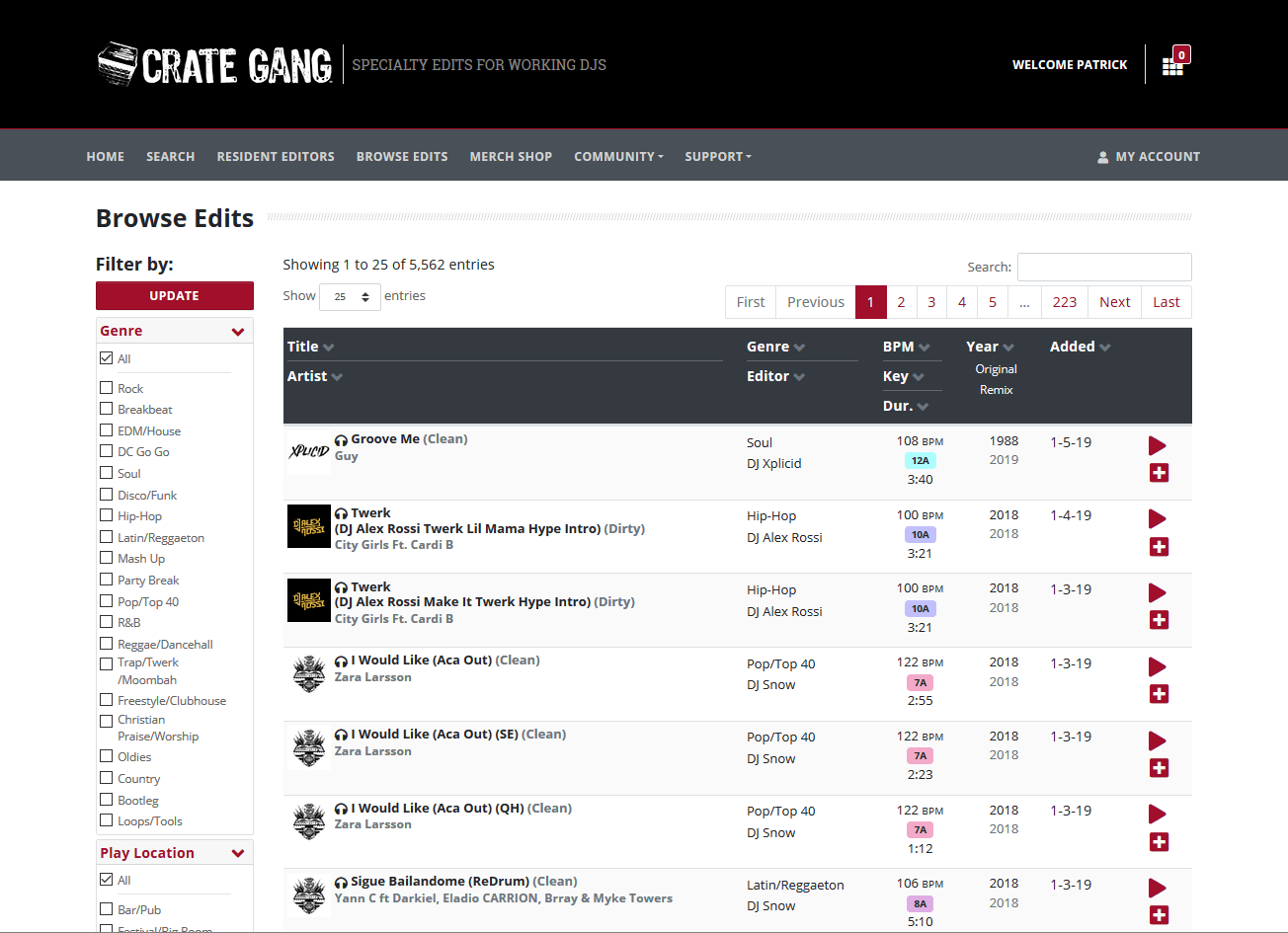 Browse
Search by Genre, Artist, Play Location, Editor, and More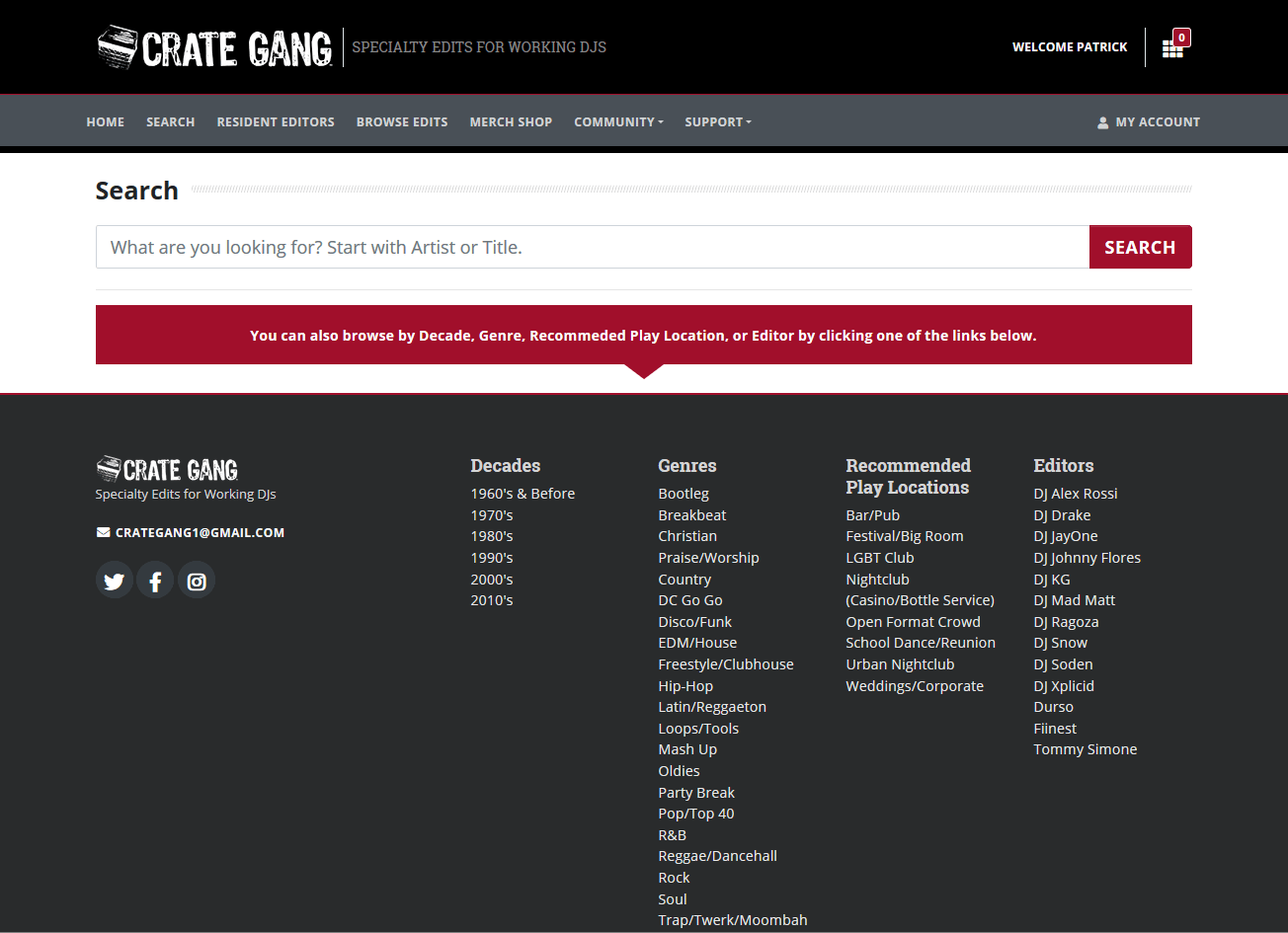 Search
Search Edits by Title and Artist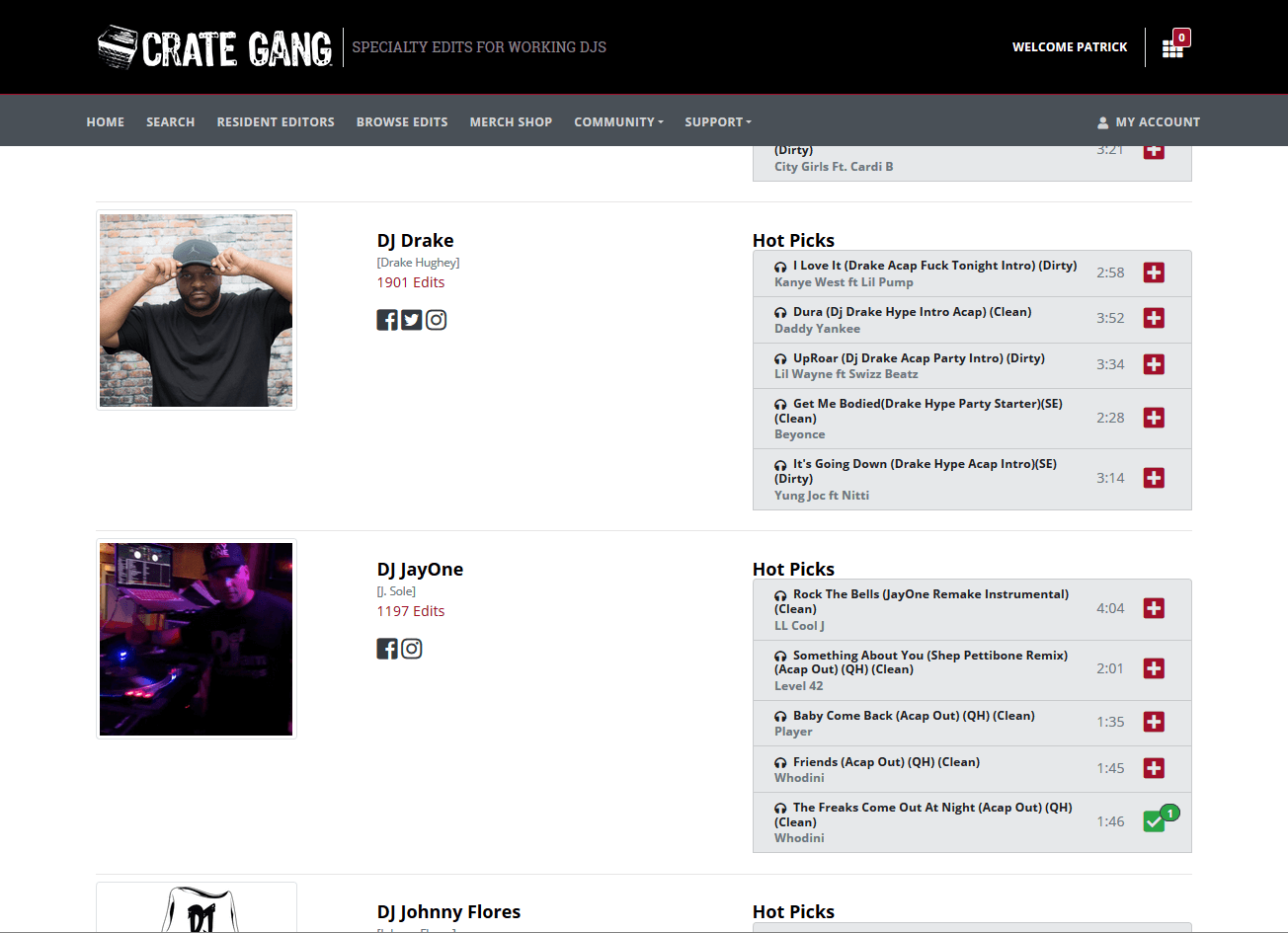 Resident Editors
Check Out And Connect With All Our Editors
Opening Mixes
Looking for something to get the party started early on in the night? We've got you covered with a couple of hot, two hour Opening Mixes by our own DJ Ragoza.

Download these mixes now compliments of Crate Gang.
2 Hour Hip Hop & R&B Opener (Clean)

DJ Ragoza

2 Hour Top 40 Remix Opener Mix

DJ Ragoza
Sign Up Now with one of these Crate Gang Membership Plans
All Memberships Include
Access to over 7,000 Professional DJ Edits, Loops, Mixes, and Other Tools with More Added Every Week
Unlimited Audio (MP3) Previews
Unlimited Audio (MP3) Downloads
Access to Exclusive Video (MP4) Downloads at $1 Each
Personalized Crate Gang Profile Page
Access to Exclusive Merch in our Shop
By joining this site, you warrant and represent without condition or reservation, that you are a professional DJ, and have already purchased the original released music for whatever remix you request as per the definitions above and seek access to this site strictly within such capacity.